Entry zone
Entry zones (or Zone Entry) are areas connecting office spaces with public facing spaces and amenities. These areas may have a lobby type space associated with them, or may simply be a vestibule and security point.
Designers should consider what the zone connects to and serves, and also the size of spaces served. Consideration should also be given to adjoining or imbedded reception spaces.
Adjacencies
This space is to be located between office / administration / reception areas and amenities and public spaces. The Zone Entry is best located on the primary pathway to a department office.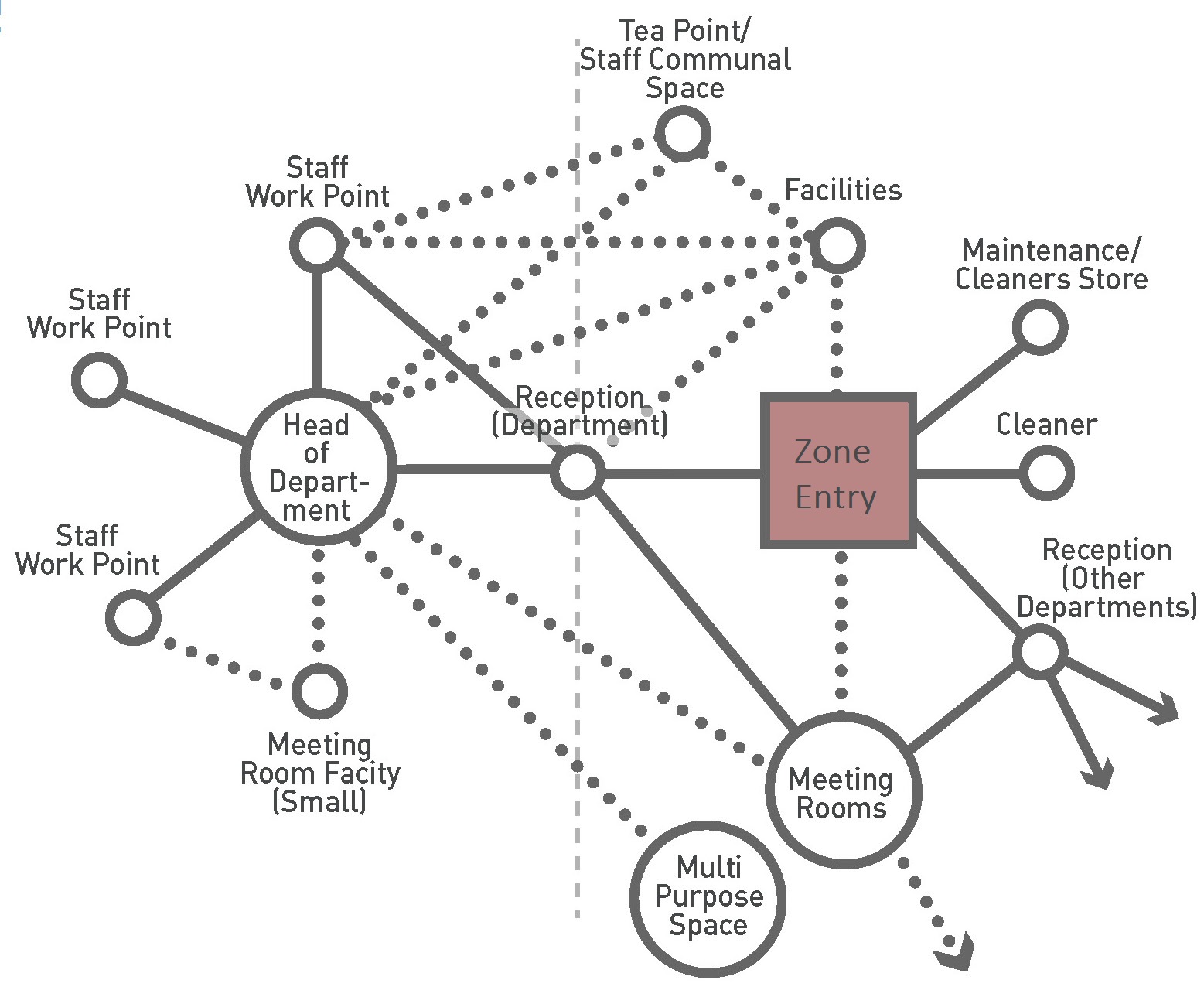 [ Expand all ]
Components
Planning
Building fabric
Openings
Furniture
Fittings
Security
Services
Commissioning