Executive / Dean / VC Work Point
Space description
This space is designed as a workspace for an executive level staff member that is required to undertake extensive sensitive discussions with small groups of people, with a significant degree of privacy.
Adjacencies
This space is to be located within office / administration areas and be located to the side of main access pathways.
Where the executive staff member has an assistant (EA), the EA must be located with proximity to the entry door of the executive office. Refer to 'Staff work point' for EA space requirements.
Examples spaces
Typical Executive Dean office: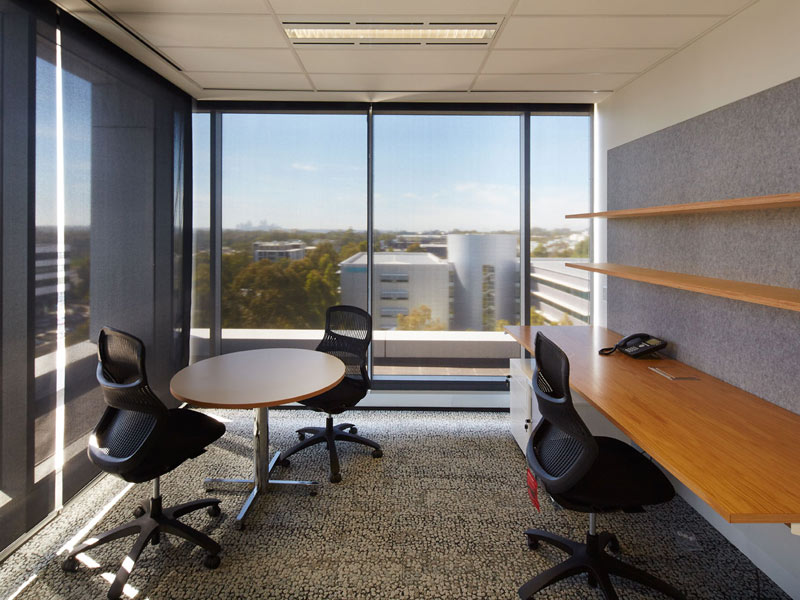 [ Expand all ]
Components
Planning
Building fabric
Openings
Furniture
Fittings
Security
Acoustics
Services
Commissioning